Where to buy used cars near San Jose CA
Are you looking for a used car, truck, or SUV in San Jose, CA? Would you like to skip the dealership and make a vehicle purchase from the comfort of your home or even from your phone? If you want to know where to buy used cars near San Jose, CA then Redwood City INFINITI can help with our Simple Buying Center, and you buy online! If you want to get car shopping online now, search through our Redwood City inventory below.
How does buying a used car online work?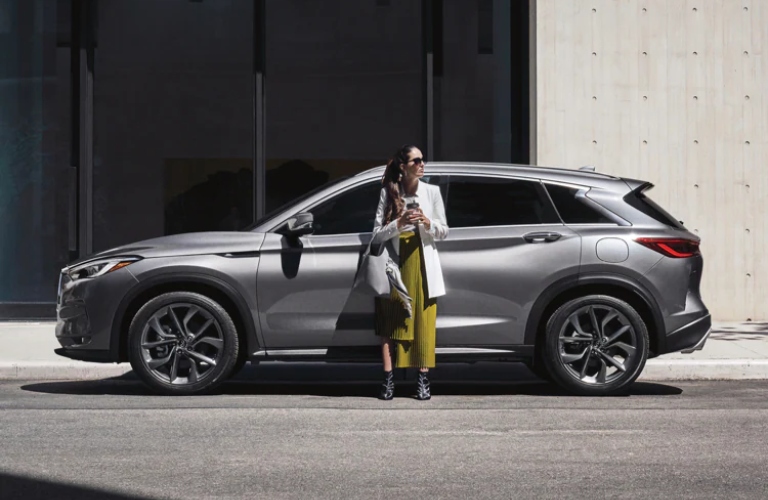 Buying a car online in San Jose and Alameda County has never been easier. With our Simple Buying Center process, it all begins with our online inventory. Browse through all that we have to offer including used cars, used SUVs, used trucks, and used luxury vehicles even including used INFINITI models.
At Redwood City INFINITI we offer a simple price. No need to haggle or negotiate because we put our best price forward. Once you find a used vehicle that appeals to you with the right options and features, you can click the Explore Financing button. Afterward, you'll just have to enter a few personal and financial details to get the ball rolling.
Once you submit, we will reach out to you to confirm the details and talk about your next steps. We can also handle your trade-in and discuss delivery options as well. At Redwood City INFINITI you buy your way and it's always simple and easy.
---
Learn More about our Simple Buying Center
---
Should you buy a used car online?
When you work with a reputable business, such as Redwood City INFINITI, you don't have to worry about doing business online. Even if you are buying a new or used car from your phone, our forms are secure, and our staff is friendly and accommodating.
That said, there are other businesses that buy and sell cars entirely online. We won't name any names, but they are large, and that's their first problem. To them, you are just a number, to us you are a valued local customer. What's more, they don't have a nearby storefront that you can go to if you have questions or concerns. All they have are helplines and customer service representatives. Who would you rather do business with?
Redwood City INFINITI is right here, we are not going anywhere, and if you need to come to us from San Jose, across the water in Alameda County, or any of the surrounding areas, you know where to find us.