Carnamic connect
Our Carnamic Connected Driver Intelligence will give you peace of mind 24/7
Does monitoring your vehicle for the safety of your family interest you?
Would saving money by receiving maintenance reminders and discount service coupons sound good to you?
Imagine the security of knowing that our CARNAMIC CONNECT app can assist in the recovery of your stolen vehicle?
Smartphone app
Our Advanced Smartphone App will protect you & your family.
Family Tracking
Locate On-Demand
Boundary Alerts
Driving Behavior Alerts
Trip History
Service Driver Log
Recall Notices
Schedule Service
Low Battery
Potential Impact Alerts
Possible Insurance Discounts
On-demand location
Our Advanced Smartphone App will protect you & your family.
The CARNAMIC CONNECT App keeps you connected to your car 24/7, so you're always aware of where, when, and how your car is being driven.
Alerts & notifications
Our Advanced Smartphone App will protect you & your family.
Low Battery
Movement Alerts
Power Disconnect
Max Speed
Excessive Mileage
Recalls
Geofence Alerts
Trip Reports
Potential Impact Alerts & More
Stolen vehicle recovery
Auto theft spiked dramatically in 2020, reversing the decline in recent years Motor vehicle theft accounts for $6.4 billion in losses annually, the average loss per theft is $8,886 Average stolen vehicle National recovery rate is 57%.
Protect Your Investment Today with CARNAMIC CONNECT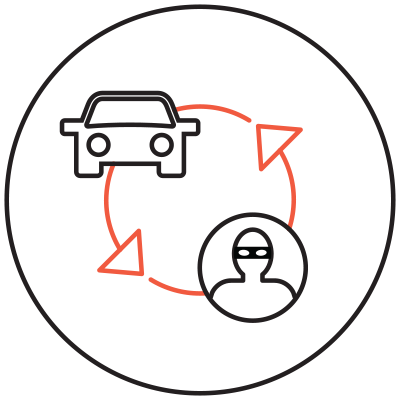 Theft protection
If your vehicle is stolen, contact the police department first to file a report. Then simply use your Carnamic App to contact our Stolen
Vehicle Recovery team with your police report number. We'll take care of it from there.
$10,000 Theft benefit
Our Theft Protection offers you a proven recovery system and in the event your vehicle is stolen and not recovered, our coverage provides a monetary reimbursement of up to $10,000.
See Contract for Details